Arrival
Rennweg is a small village on the south side of the Katschberg tunnel in Carinthia. Because of its direct link to the Tauern motorway (A 10) and the Katschberg tunnel the place is easy and convenient to reach (even in winter).
ON THE TAUERN-AUTOBAHN (HIGHWAY)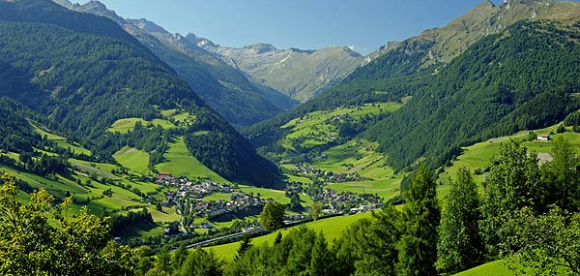 Leave the Tauernautobahn at the exit RENNWEG am Katschberg and then go on the main road towards Rennweg (not Katschberg). After 300 meters you come to the village crossing Rennweg-Frankenberg. Here turn left and pass under the Tauern motorway (the Napoleonvilla is signposted). Then go up the hill.

At the first farm (Aschbach 1) turn right and then go two hundred yards further. From there you will see the Napoleonvilla and the French cottage. You can park behind the houses or ride around the house on the forecourt.

NOTE: Some GPS systems will guide you on a dirt road to the Napoleonvilla. In winter this is not passable. Please be sure to follow the directions above.

Napoleonvilla Holiday Residence
Aschbach 4, A-9863 Rennweg
Owner: Dr. Wilfried Seywald,
Phone +43 (0) 699-18114006
Home care and house key:
Hermine Wirnsberger, Phone +43 (0) 4734-724
or mobile: +43 (0) 664-5112981
ADVICE FOR ARRIVALS IN WINTER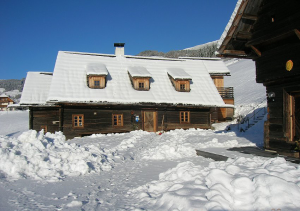 The Napoleonvilla is located above 1,200 meters altitude in Rennweg, the Katschberg Pass on 1,600 meters. We therefore strongly recommend to travel only with winter tires. Please keep also snow chains in reserve. You never know. If you do not come up the mountain road to the Napoleonvilla either, don't worry. Park the car behind the freeway underpass and call Hermine.
Hermine Wirnsberger
Phone +43 (0) 4734-724
Mobile: +43 (0) 664-5112981
PRIOR TO ARRIVAL
Please ensure that you have paid the full rental amount 4 weeks before arrival:
Account holder: Monika Seywald, Bank Austria Unicredit, Josefstädterstraße, 1080 Vienna
IBAN for EU transfer: AT55 1200 0512 3241 1001 – BIC code: BKAUATWW.
You will receive via e-mail access to the property description, the keys, information on the facility management and the manual for the wellness zone "Waterloo" in the basement. The house is ready for check-in at 2 p.m. (earlier only in exceptional cases).